Ok guys here is my Dads 97 Z71 that he bought brand new and will probably keep FOREVER! It only has 91000 miles on it but has spent alot of time in the woods! Only been waxed a handful of times (mostly back when it was new, and I waxed it about 3 years or so ago). Even though it was waxed it was often washed with dishsoap! He knows better now!
By no means did I try to bring this to perfection but I did get alot out of it. Still some more deeper scratches that aren't that noticeable. Also the hood had some what looked like water spots but if you got down close you could see what looked like cracking in the paint.
Had the Truck since Saturday and worked on it when I had time between Baby, Wife and Work. Didn't get a chance to do inside except glass (because you could see from outside- he is a smoker!) His birthday is today so I am taking it back!
Washed
Clayed entire truck doing the roof last (see pic below, clay bar is trashed)
2 Pass with yellow pad and SHR
2 Pass with orange pad and SHR
1 Pass with white pad and a mix of Revive and FMP
Used focus pads around windows and on tailgate
Polished wheels with metal polish and 0000 grade steel wool
Then 1 coat of MSW including wheels
Put glass sealant on all window
Used focus pads on front headlights and turn signals (my first time doing headlights -WORKED GREAT!) Turn signals still had some mud/dirt on inside of them.
Focus pad on bug shield and window vent visors
VRT all tires and trim
After MSW cured, about 12 hrs or so- Wiped down with detail spray
Put 1 coat of Americana
Here is some before pics. Notice no water beeding!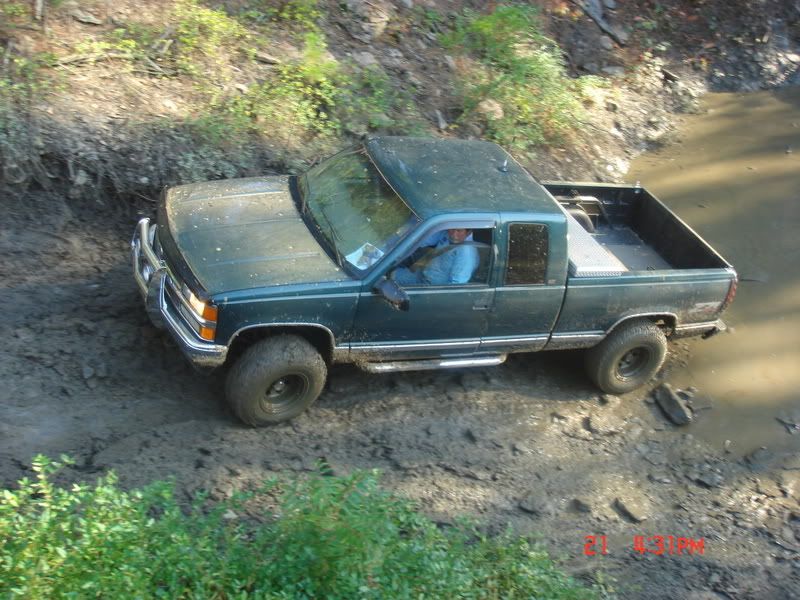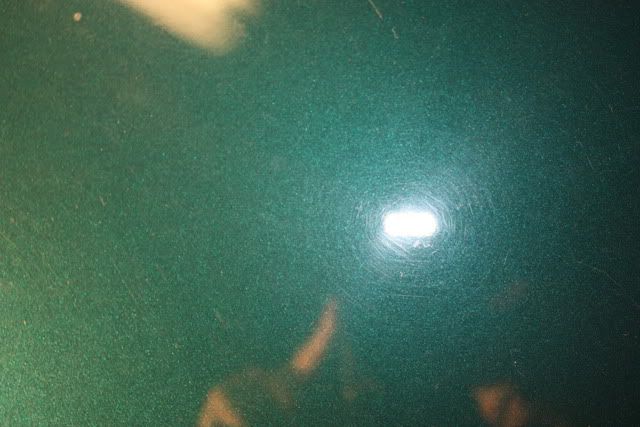 This is what happen to my clay bar. He has parked under the same tree in his driveway for 13 years and I am not sure the roof ever gets cleaned. Clayed the hood and the roof last and this is the result!
Here is a pic after claybar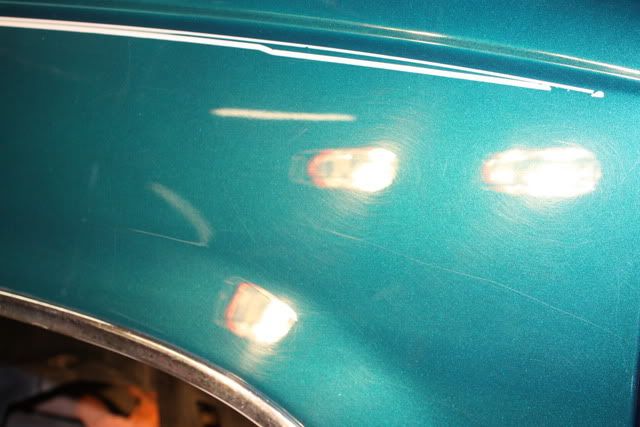 Here is the same panel after 2 pass on yellow pad with SHR- note you can still see some deep scratches from some off those trail riding trips!
Here is a 50/50 shot - Left side has been clayed and right side has 2 passes of SHR on yellow pad
Here is a 50/50 shot of the bug shield. Left side has been washed! Right side has been clayed then SHR on orange focus pad.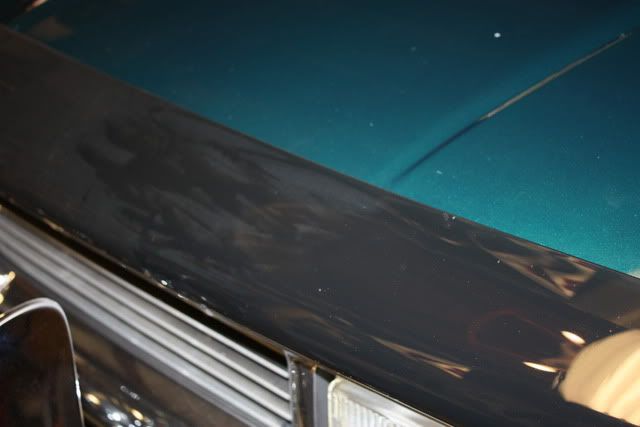 Here is Headlight/turn signal before Notice before of bug shield as well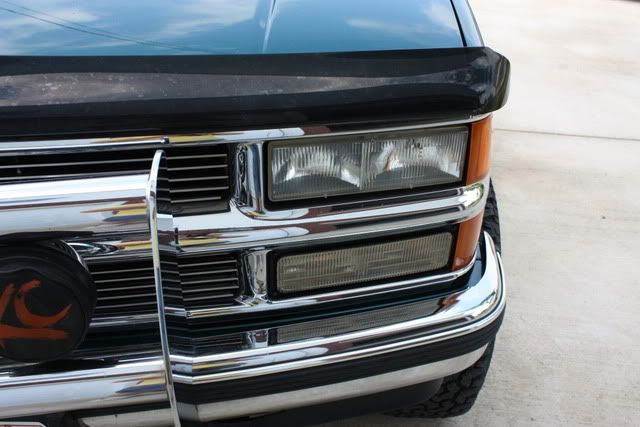 And After - also notice wheels polished! - this pic is after Americana as well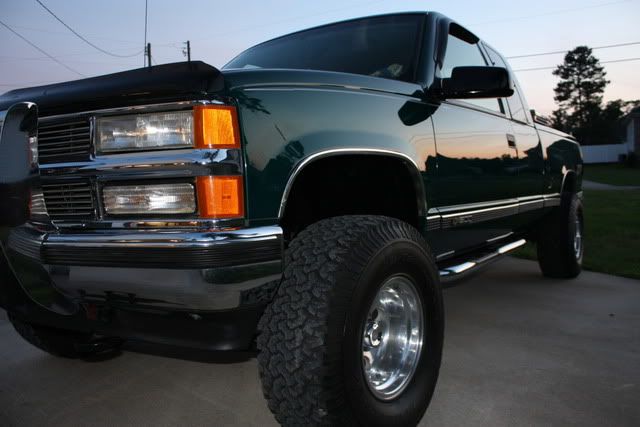 Before Wheels polished
After wheels polished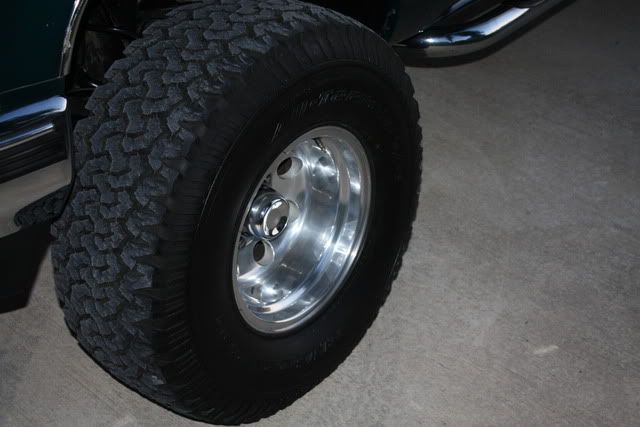 Here are some after shots (but before a coat of Americana)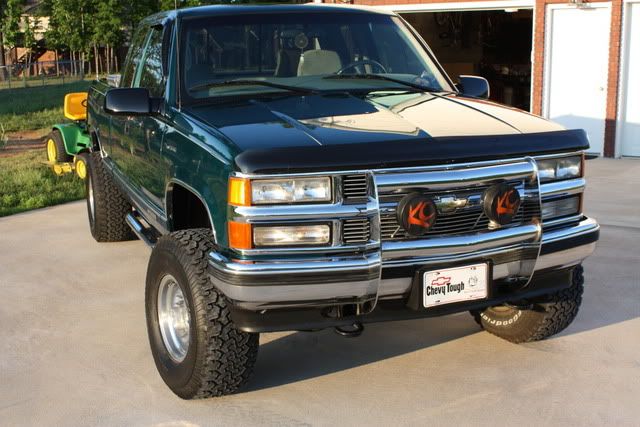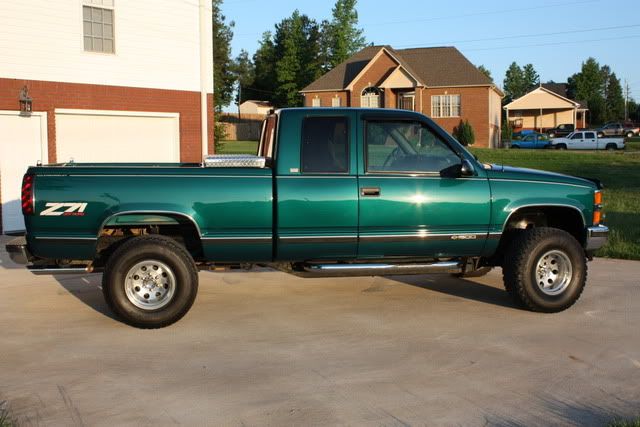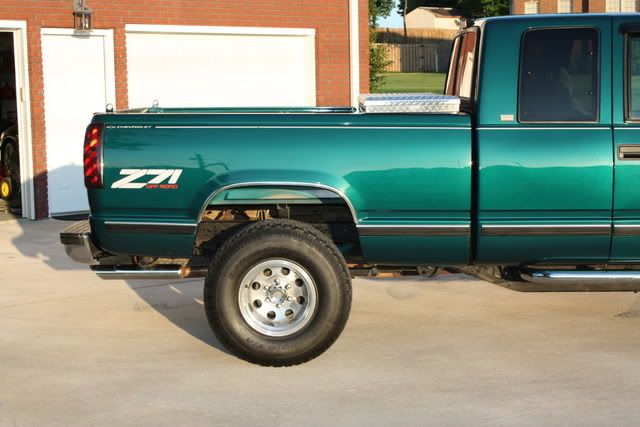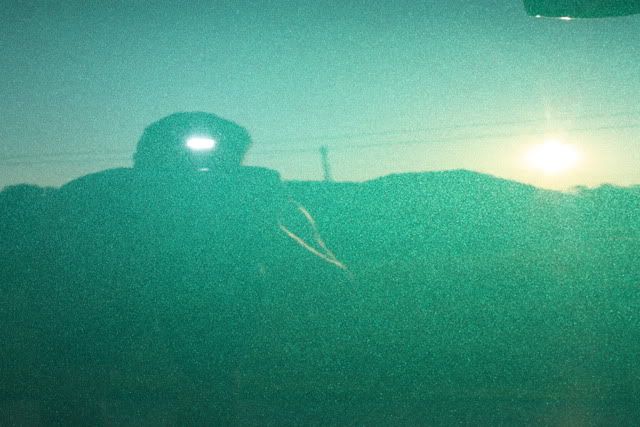 These are some pics after Americana - Sorry got dark ( I am taking truck back to him today and I will try and take some pics in the sun then)